Engineered Solutions
Warehouse Automation
Modern warehouse automation began with the integration of conveyor belt systems. In the time since those innovations, conveyors have played a major role in facilitating the efficient, accurate automation of warehouse operations across applications and industries.
What Is Warehouse Automation?
Broadly speaking, warehouse automation refers to the use of robots and other technologies to enhance production, improve efficiency, streamline operations, cut costs, and provide additional benefits to a warehouse environment. In general, automation in warehousing focuses on increasing productivity in the most cost-effective and efficient ways possible with the right systems.
Types of Warehouse Automation
There are many ways to automate a warehouse, but they can generally be categorized as process automation or physical automation.
Process automation typically involves automating warehouse operations involving data, such as collecting, organizing, analyzing, and tracking. Programmable technologies, such as Dorner conveyors, benefit from this type of automation thanks to improved efficiency and accuracy of data communication that informs other essential processes.
On the other hand, physical automation primarily refers to the integration of robots and other robotics in warehousing operations. Physical automation may include the use of technologies such as:
All of these automation integrations are used to improve efficiency, worker safety, and overall productivity in warehouses.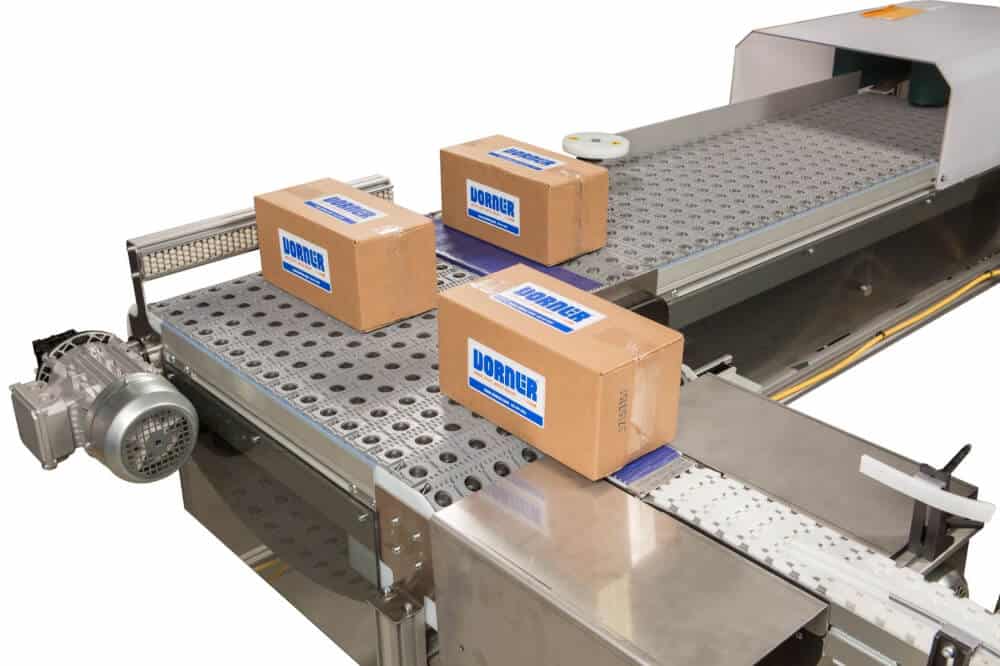 Warehouse of the Future: Trends in Automation
The rapid adoption of automation in warehouses is largely due to a number of persistent trends in the industry. When we consider the future of warehousing, some of the forces driving automation trends include:
Investing in automation solutions can help warehouses effectively address these challenges in a scalable way.
Adopting automated warehouse technology can look very different depending on the facility, its needs, and its restrictions. Warehouses may consider integrating solutions such as:
Combining process and physical automation solutions often provides the best results, though available space, budget, and technicians may limit potential integrations.
Automated Conveyor Systems
Dorner conveyors can be integrated with robots, sensors, and other automation accessories for optimal performance in your warehouse. With automated warehouse conveyor systems, your facility will perform more efficiently, accurately, and consistently without increasing labor or maintenance costs.
Conveyor automation through Dorner also allows us to program your conveyor to match your specific needs, ensuring optimal functionality upon installation.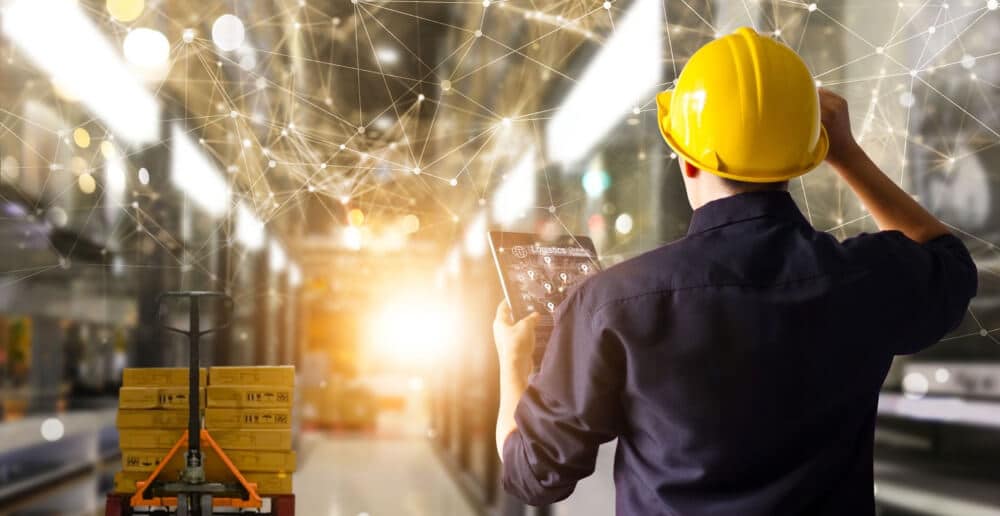 Warehouse Automation Benefits
In addition to providing the most cost-effective and scalable solution to challenges associated with labor shortages, high consumer demand, and supply chain issues, warehouse automation offers numerous advantages to warehouses regardless of size or industry.
The many benefits of warehouse automation include the following.
Enhanced Productivity & Efficiency
Automating your processes with the best technology on the market naturally facilitates improvements in productivity and efficiency with programmable repeatability and standardization. Minimizing the opportunity for delays or bottlenecks ensures optimal performance without increasing labor needs.
Improved Worker Safety & Satisfaction
By automating menial tasks and delegating certain operations to warehouse technology, you can promote a safer environment for your workforce. When you allow your workers to focus on more important tasks that are less physically demanding, you can help prevent exhaustion, burnout, and injuries.
Reduced Error & Inaccuracy
Standardizing warehouse operations with automation reduces the risk of human error, which can be costly and time-consuming to address. Warehouse automation allows you to fulfill orders more efficiently and consistently, resulting in better performance and customer satisfaction.
Better Customer Relations
When you automate certain operations in your warehouse, you can not only achieve higher standards of repeatable success but also improve the speed at which you operate. Expedient order fulfillment that is error-free as a result of automation will result in higher customer perception, encouraging repeat business and referrals.
At Dorner, we understand that space is a premium. Automating your warehouse can help you make better use of your space in a way that is safe and efficient. Integrating the FlexMove conveyor, for example, gives you the opportunity to efficiently maneuver products around your available space with flexible chain that allows for curves and changes in elevation.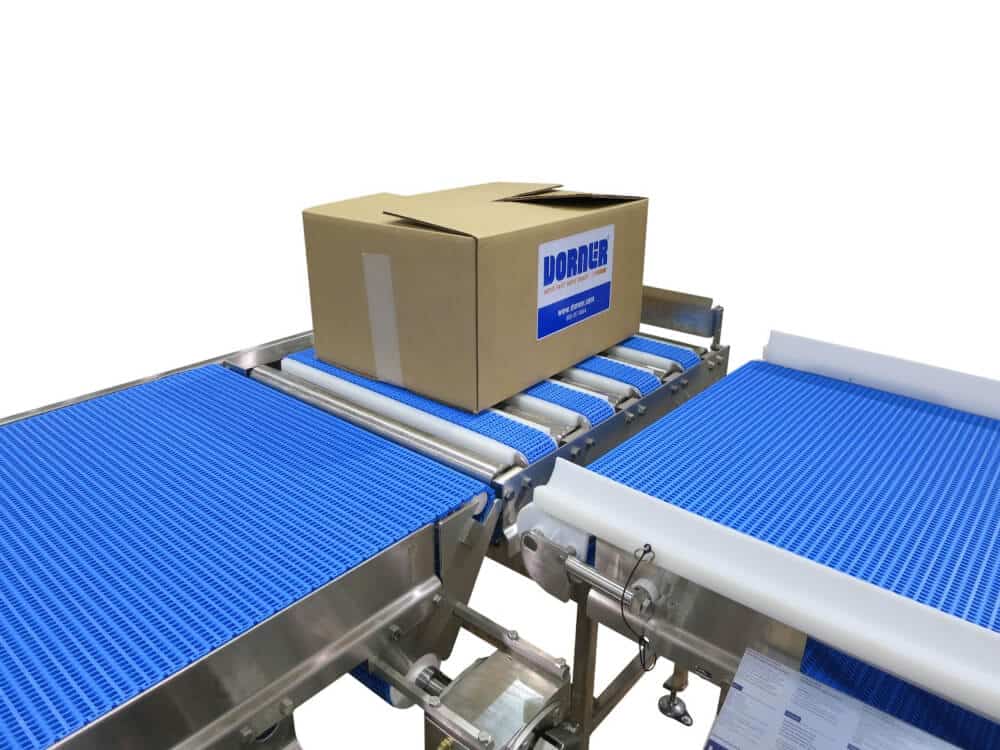 Conveyor Belt Automation Applications
if you are automating your warehouse, integrating conveyor belt systems will be critical for a majority of applications. The use of a Dorner conveyor will make it easier to automate your processes and facilitate a more efficient and cost-effective warehouse.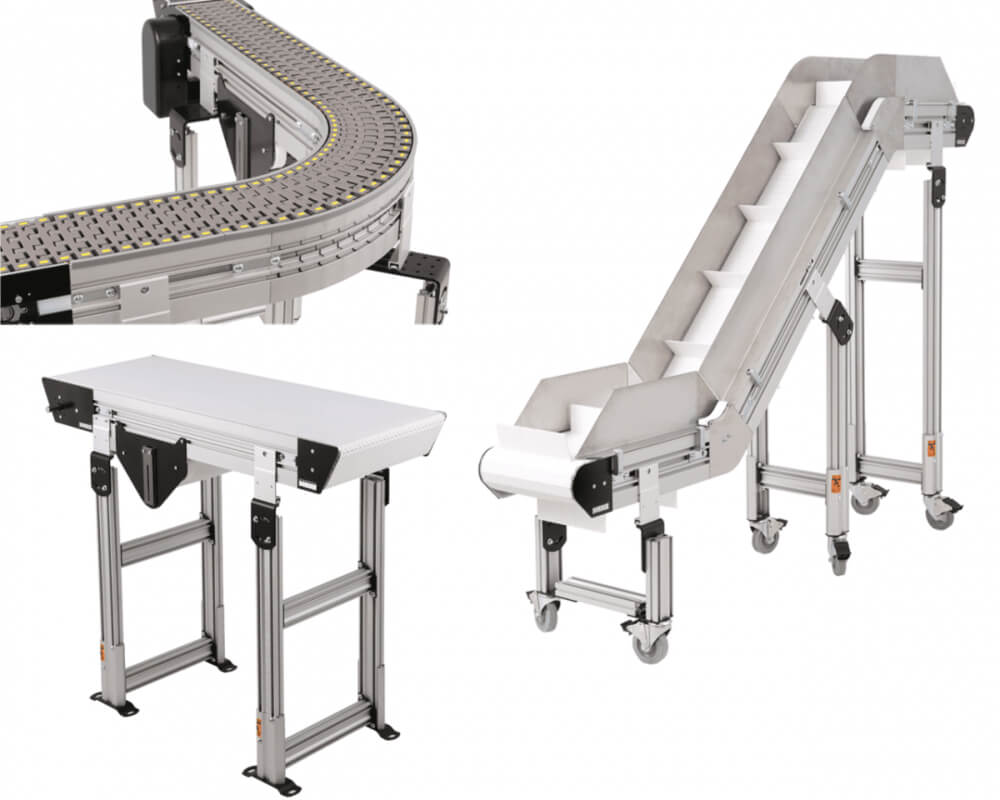 Warehousing Management Systems
An effective warehouse management system (WMS) promotes the most efficient and cost-effective operations within a warehouse. Combined with a main line conveyor like our 3200 series or DCMove series, automating processes like accumulation, parts handling, positioning, packaging, and more is a simple task.
Automation of Inventory Management Process
Automated inventory management can reduce labor costs and improve operational accuracy related to tracking and organizing sales, stock, and supplies.
When it comes to implementing effective inventory management solutions, fulfillment automation can benefit from the integration of a
compact flexible conveyor system like the FlexMove
. With diverting arms and lift sorting capabilities, this automated conveyor makes it easy to effectively manage your inventory.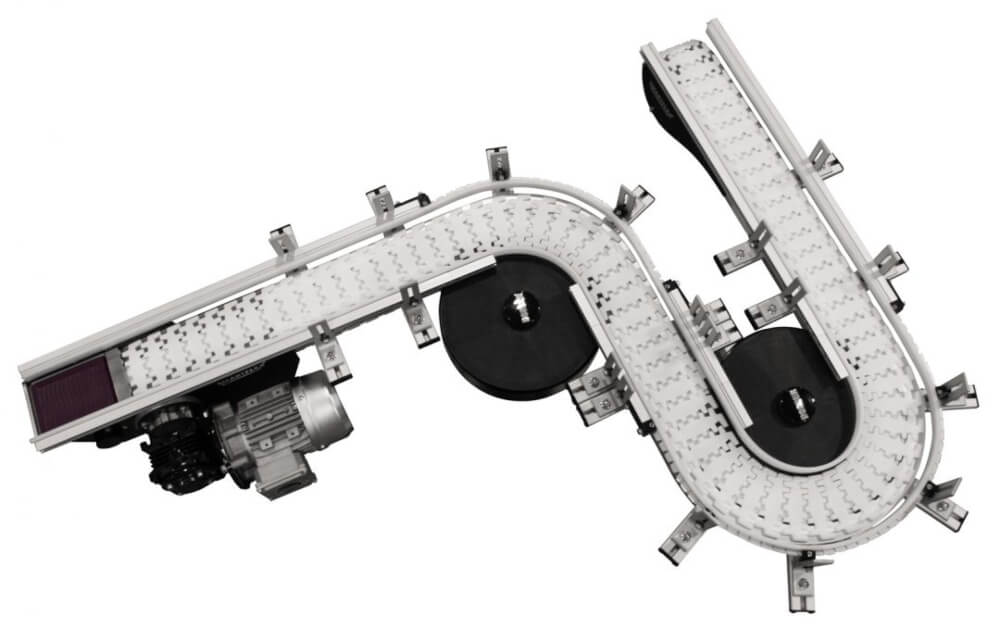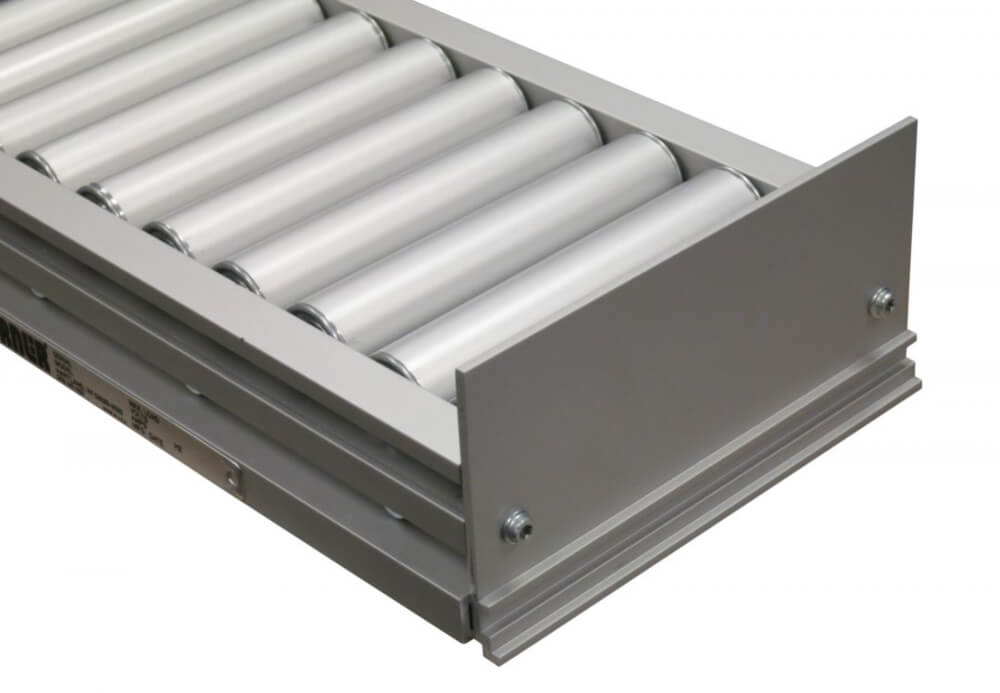 Logistics Automation System
Logistics encompasses a wide range of processes, and integrating automated solutions into your logistics management system can allow you to better manage operations involving procurement, production, distribution, inventory control, and more.
Warehouse Sorting Systems
By automating your sorting system, you can improve order accuracy and reduce labor costs by a considerable amount.
In a sanitary environment, the AquaPruf Modular is an excellent option for automated inspection and sorting processes, with flexible belting chain that allows for a curved construction to save you space.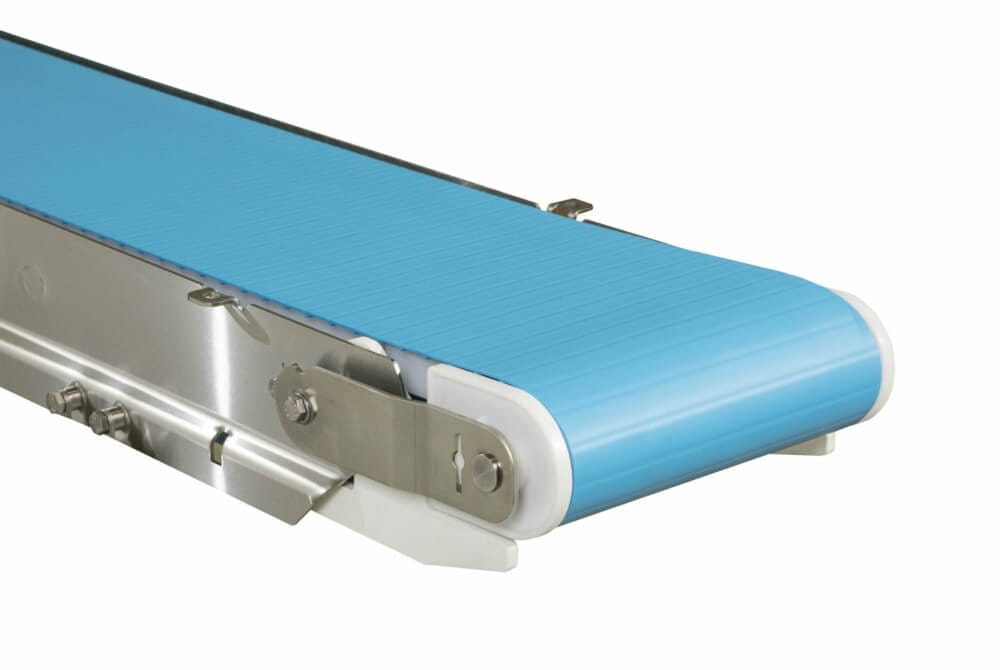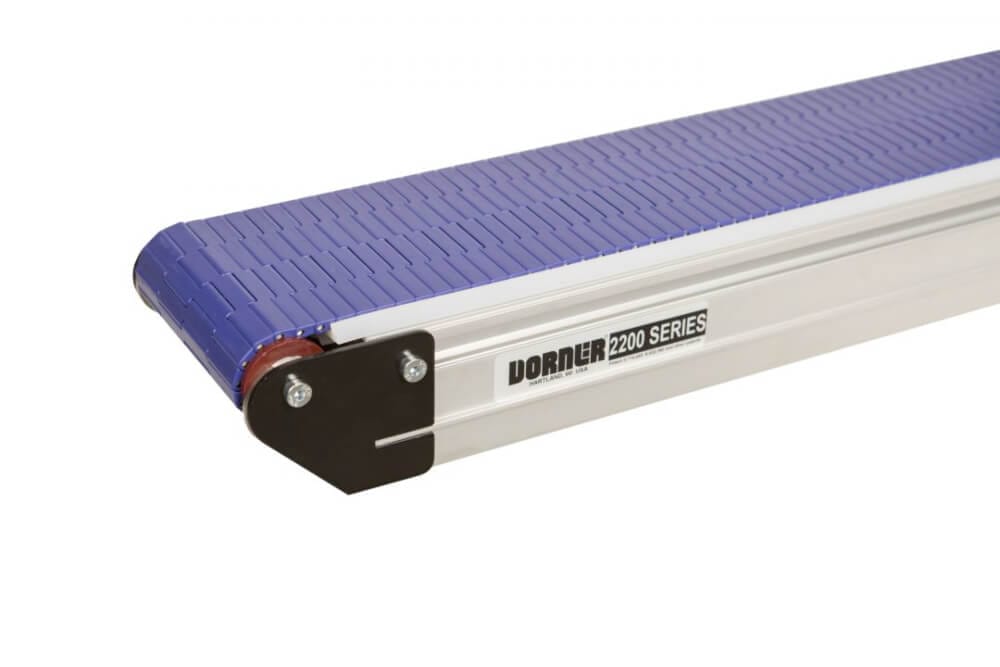 Automated Warehouse Picking System
Improve the speed of your operations while reducing the opportunity for error by automating your warehouse picking systems. For smaller product picking, our
low-profile 2200 Series conveyors
are ideal for precise product movement and positioning to enable efficient picking and accurate placement.
Automated Packaging Systems
Packing processes can be time-consuming and costly. Automating your packaging systems ensures orders are properly fulfilled in a timely, accurate, and secure manner without increasing the need for or cost of human labor.
Coupled with sensors and robot integration, our
3200 Series Precision Move conveyor
can help optimize your packaging process and promote faster fulfillment and higher customer satisfaction.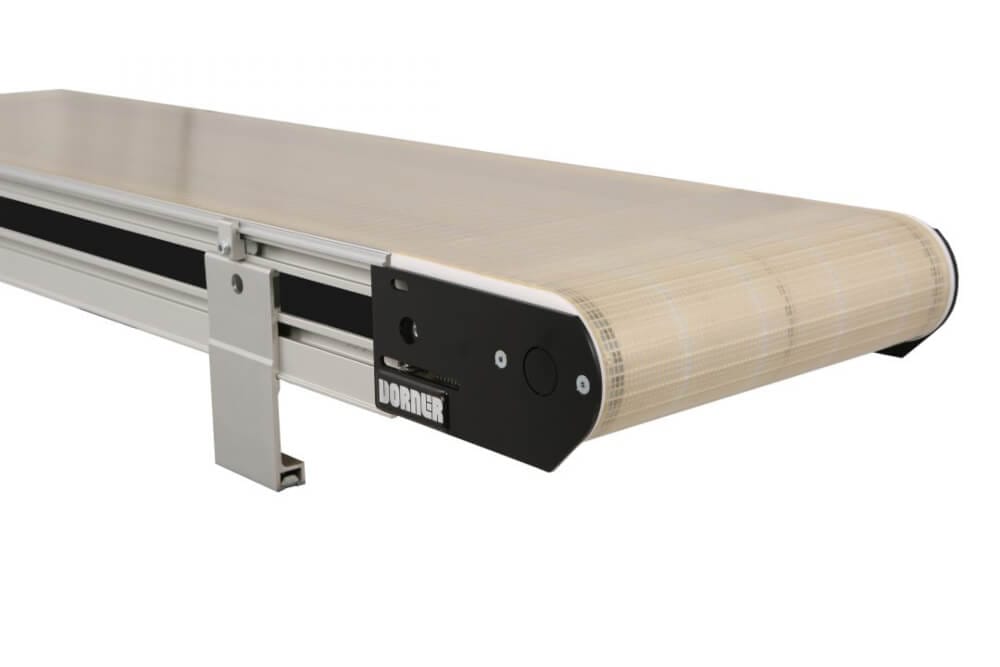 Automated Warehouse Solutions For Distribution & Fulfillment
When it comes to distribution and fulfillment, automation poses unique opportunities for improvement and success. By automating distribution and fulfillment processes with robots, conveyor automation, and other technologies, warehouses can benefit from enhanced efficiency, accuracy, cost-effectiveness, and more.
Automated Distribution Center
An automated distribution center utilizes appropriate technology to enhance its operations and improve the outcome of processes like packaging and shipping. The exact nature of automation in these warehouses may vary depending on their inventory, resources, and limitations.
So, what is distribution center automation?
Distribution center automation simply refers to the practice of moving products in and out of a distribution center through integrated technologies with minimal human effort. This practice may use robotics, data management systems, automated conveyors, or other types of automation.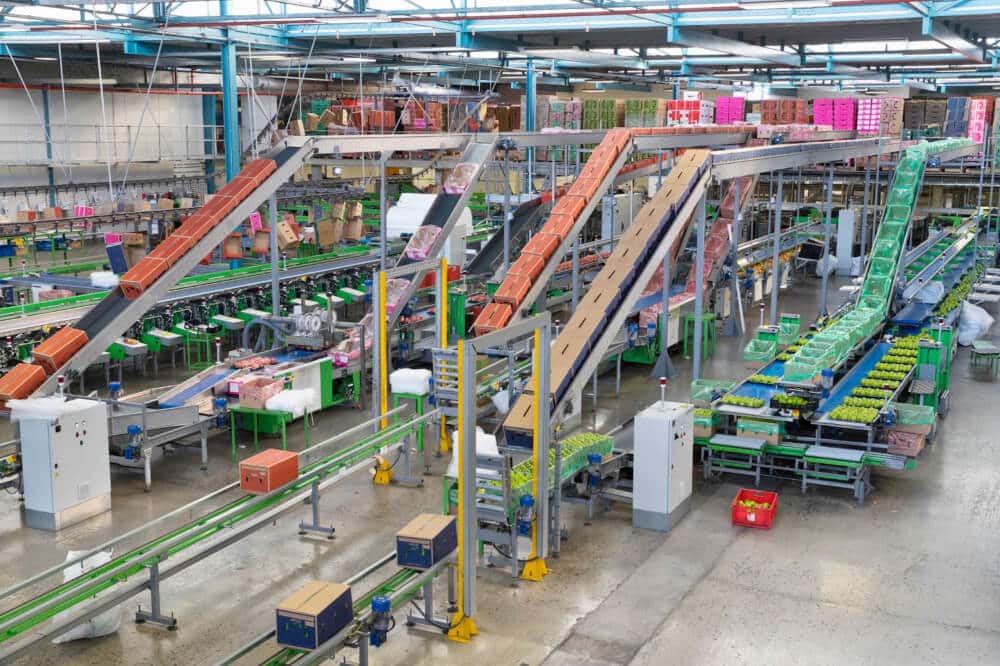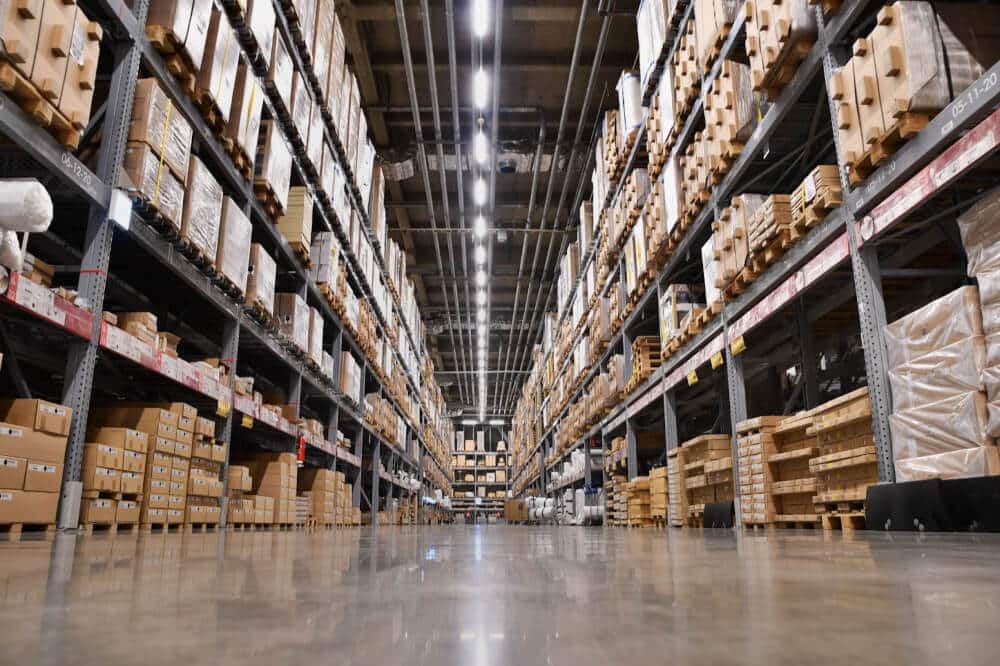 Automated Fulfillment Systems
Fulfillment centers have experienced a massive increase in demand in recent years with the rapid expansion of the
e-commerce industry
. In order to meet demands while also combatting labor shortages and supply chain delays, fulfillment centers (and warehouses with fulfillment systems in place) benefit from the integration of automated solutions.
Automating processes like picking, sorting, and packaging can facilitate faster, more accurate fulfillment, meeting consumer demand without increasing the risk of error.
Frequently Asked Questions About Elevation Conveyors
How to Automate Your Warehouse With Dorner Conveyors
Conveyor systems are the cornerstone of warehouse automation, and Dorner conveying solutions can enhance your facility and allow it to operate more efficiently.